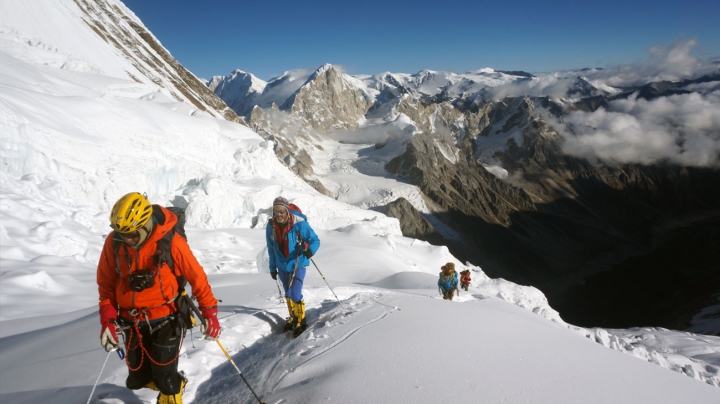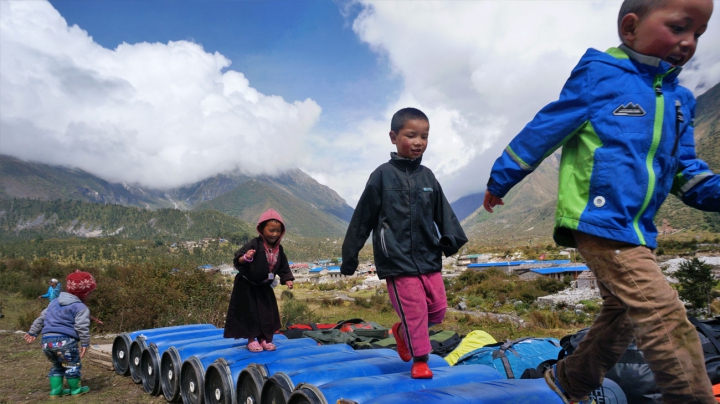 The 6 Summits Challenge
In 2015, Mission 14® Founder and CEO Nick Cienski, along with an international team of other highly experienced mountaineers, will embark on the 6 Summits Challenge—an attempt to summit six of the world's highest mountains (8,000 meters or more) in a single calendar year, climbing more than 70,000 vertical feet. The 6 Summits Challenge will reach a global audience allowing Mission 14 to use that platform to create worldwide awareness for the second largest criminal enterprise in the world—human trafficking. Eradication of this atrocity can only be tackled by a monumental action, and Mission 14 is prepared to do just that by attempting to break a climbing world record.
Experiences in Nepal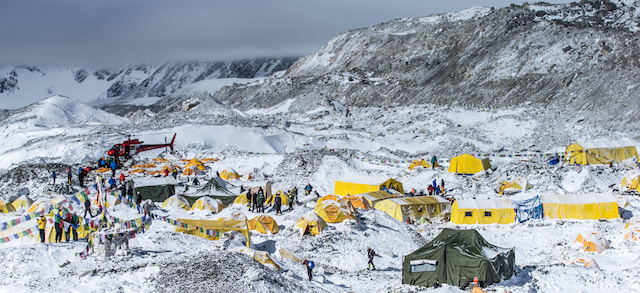 On Saturday, April 25, 2015 a 7.8 magnitude earthquake hit Nepal. The earthquake caused an ice cliff to shear off, creating an avalanche that sent many tons of ice crashing more than 2,000 vertical feet down toward Everest Base Camp. 18 deaths and numerous injuries resulted on Everest. More than 8,000 people in Nepal and the adjoining areas of India, China, and Bangladesh lost their lives.
In light of that horrific tragedy, the Nepal-based climbs of Mount Everest, Lhotse, and Makalu scheduled for the spring as part of the 6 Summits Challenge were cancelled.
The 6 Summits Challenge team, who were present on Mount Everest Base Camp during the avalanche, provided aid in Kathmandu and the Gorkha region alongside Mission 14's existing partner organizations Tiny Hands International, Shared Hope, and Catholic Relief Services. The team shared gear, food, and water and assisted with rescue, recovery and rehabilitation efforts after the disaster.
The catastrophe in Nepal brought Mission 14 closer to the problem. Traffickers prey on desperation and helplessness and April's earthquake created plenty of both. The team's experience in Kathmandu heartened their commitment to fulfill Mission 14's goal of raising global awareness to help fight human trafficking more than ever.