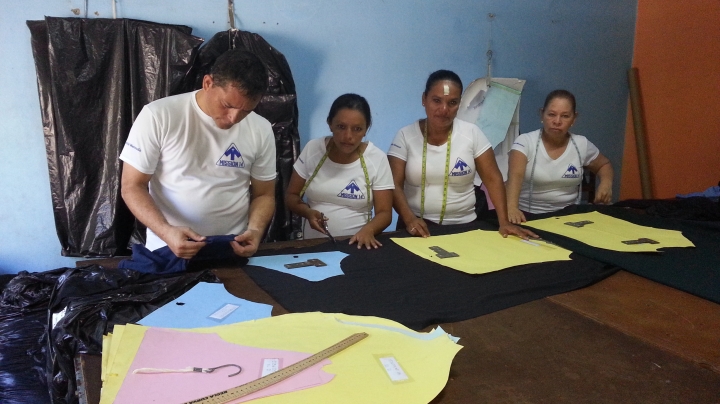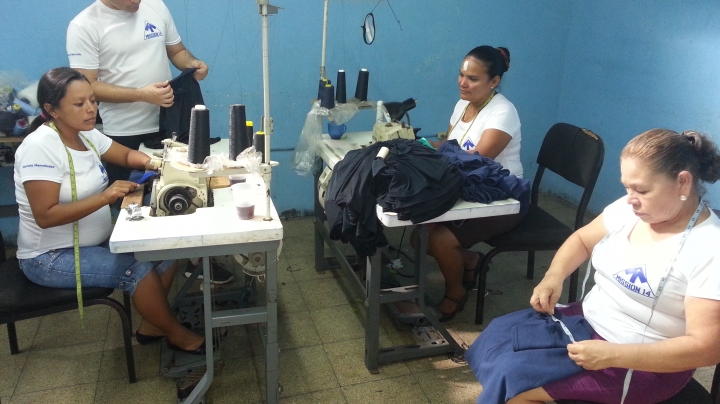 For more than 40 years, families lived in appalling conditions in La Chureca, Managua, Nicaragua's main city dump. In 2013, over 1,200 people were living and surviving on as little as $1 a day.
Their homes were made of items found in the dump, which had no running water or electricity. Their children had little access to health care or an education… some children were being sold for sex…it was a seemingly hopeless situation.
In late 2010, a group of women from La Chureca community met with a small mission team from Baltimore, Maryland and the concept of starting a sewing facility was conceived. Today, this small community business is a vibrant place that employs and instructs people from La Chureca.
In 2013, people living inside of La Chureca were relocated into a safer environment with access to running water, schools, and health care. High unemployment, however, continues to be a major contributor to the cycle of poverty. The Mission 14 Sewing Center is a place where women and men from this former dump community are learning all aspects of sewing and operating a successful business.
All of the proceeds from the sale of products such as t-shirts, leggings, jewelry and other items benefit the employees of the sewing facility. Their products are sold locally at the facility in Nicaragua to mission groups, and a wide range of visitors, as well as to some customers abroad.
Our hope is to establish more of these small community businesses in Nicaragua and other countries. Our vision is to connect international corporations and local businesses to support these start-ups.